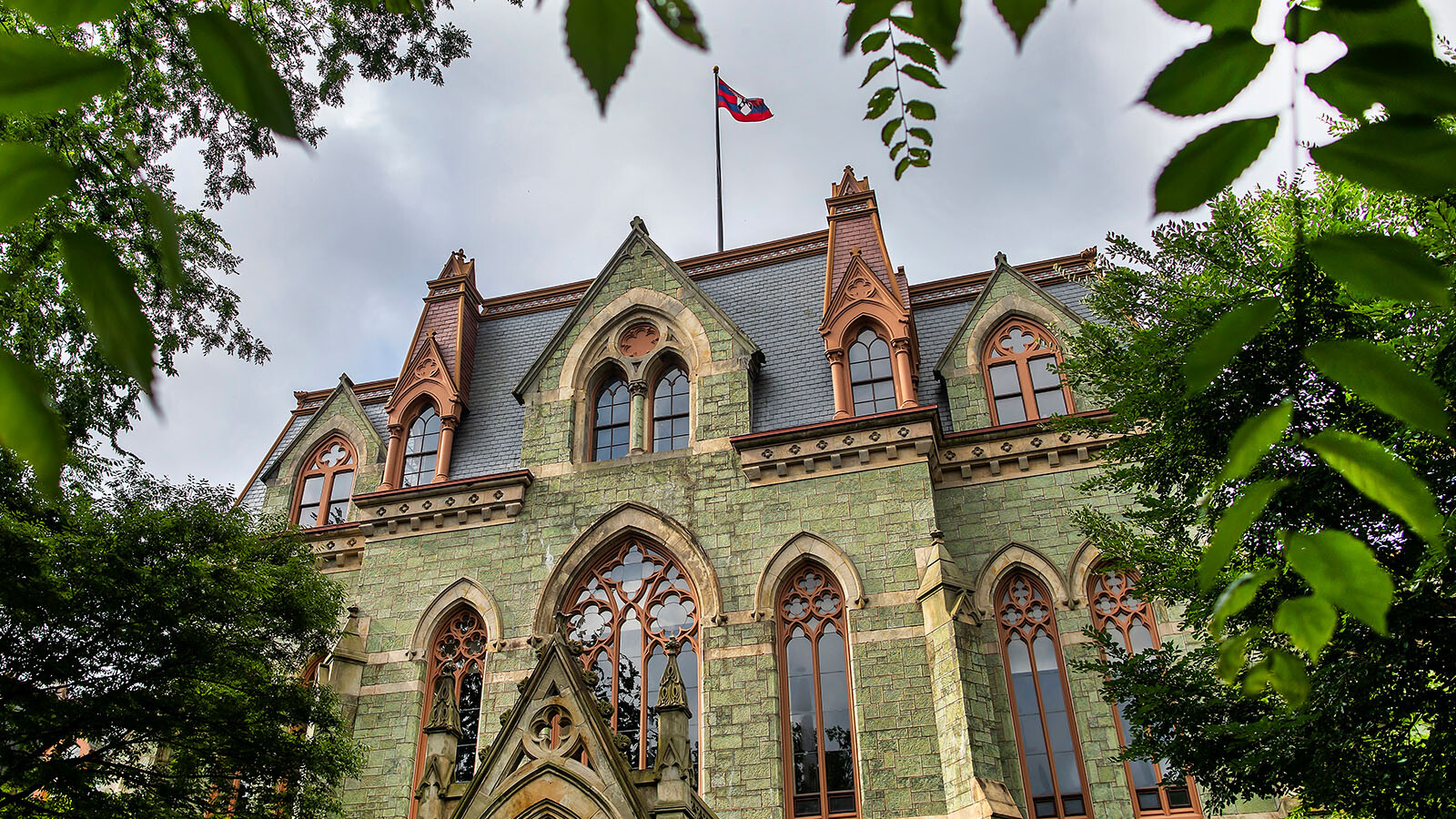 Tomorrow, Together
Frequently Asked Questions
This is a University-wide effort to inform strategic next steps for Penn. President Magill invites every member of the Penn community to participate.
Penn's efforts will be led by the Red and Blue Advisory Committee. After engaging broadly, the Red and Blue Advisory Committee will make recommendations for potential areas of strategic priority for the University.
These recommendations will underpin the framework for Penn's future, which will be shared with the Penn community in Summer 2023.
Penn's future has never been brighter thanks to every member of the University community. As a global research university, advancing knowledge, teaching the next generation, and serving the broader community and the world is at the core of what we do.  We now have an historic opportunity and responsibility to envision the future for Penn.
To help ensure a brighter future for all, we ask: What does the world need from Penn? How do we cultivate a community that will rise to that challenge?
The Red and Blue Advisory Committee will also explore these related questions:
In pursuing our missions, how can we maximally contribute to our city, nation, and the world?
What are the greatest challenges today and in the coming years, and how can Penn best contribute to making progress on them?
How do we educate and prepare our students so that they are engaged citizens and ready to be future leaders?
How do we accelerate the creation and application of knowledge?
How can we best advance our shared priorities of diversity, equity, inclusion, and belonging?
How can we cultivate an ethic of service to others in all members of the Penn community?
The Red and Blue Advisory Committee comprises faculty, students, and staff and is charged by President Magill to engage broadly and develop recommendations for a strategic framework for Penn's future.
The University consulted with deans and senior leaders, seeking individuals who would be able to serve as university citizens - someone who will bring a broad Penn perspective/lens beyond that of a single School, department, program, or unit.
The Red and Blue Advisory Committee will engage broadly across the University, ensuring that anyone who would like to contribute ideas will have an opportunity to do so. Please see tomorrow-together.upenn.edu for more information.
This University-wide undertaking is inclusive and forward-looking and seeks to hear from all members of the Penn community.
 
The process will tap into the expertise and perspective of Penn's existing consultative and governing bodies, such as the Council of Deans, Faculty Senate, Undergraduate Assembly, Graduate and Professional Student Assembly, Penn Professional Staff Assembly, United Minorities Council, Librarians Assembly, and Weekly-Paid Professional Staff Assembly.
Members of the Penn community can share their ideas and comments online, via email to tomorrow-together@upenn.edu, as well as through opportunities to engage directly.
President Magill has emphasized that the participation of every member of the Penn community will make an enormous difference. Every idea, comment, or suggestion will be considered.
 
Penn's success grows from the efforts and active contributions of its faculty, students, and staff. Whether from the classroom or lab, a research collaboration, a College House friendship, or an encounter on Locust Walk, Penn people constantly generate fresh ideas, share knowledge, and pursue good for others. In the same way, "Tomorrow, Together" will be successful because of your participation.
Penn welcomes the opinions and input of the wider community that cares about Penn's path forward.  Please see the tomorrow-together.upenn.edu website to share your suggestions, opinion, and questions.
Ultimately, this effort will culminate in a strategic framework for Penn that provides us with a map for our future. Far from static, the framework will by design evolve and grow just as Penn evolves and grows, informed by ongoing University engagement, consultation, and collaboration.